Allied Paper Products
1923 Advertisement for "Superior Enamel"
One of the 1923 issues of Ben Franklin Monthly contained this advertisement for a product line called Superior Enamel. This was just one year after the formation of the Allied Paper Mills. Note the statement at the bottom that they have 10 paper machines and 34 coating machines.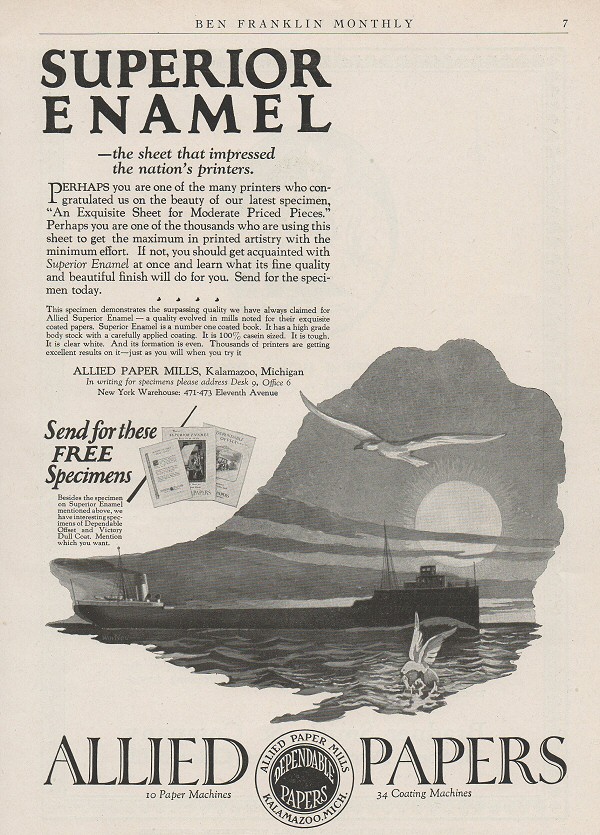 1924 Advertisement for Dodge Manufacturing Company Power Transmission Equipment
In 1924 the Dodge Manufacturing Company featured the Allied Paper Monarch Mill for their power transmission equipment. The view is from the north and west of the mill, looking across the railroad and Cork St.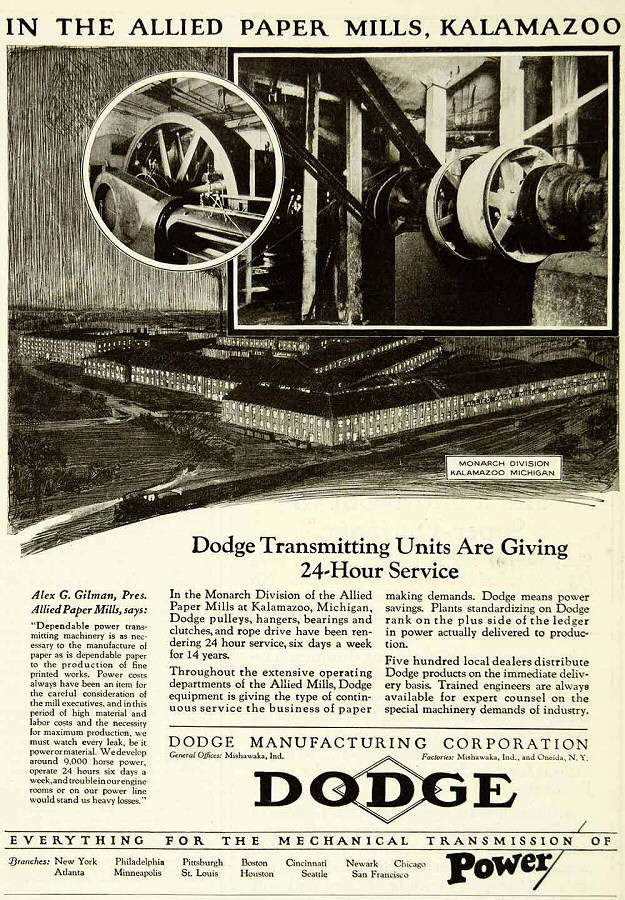 1930 Advertisement for Velour Folding Enamel
In 1930 "The Inland Printer" contained this advertisement for a product line called Velour Folding Enamel. It states this product to have a rag base, which gives a longer lasting paper than a purely cellulose based pulp paper.
1930 Advertisement for "Allied Offset Papers"
In 1930 "The Inland Printer" contained this advertisement for a product line called Allied Offset Papers. It states this product is tub sized, do not fuzz or lint on the press and lies flat. No stretching or wrinkling! A generous supply can be supplied without cost.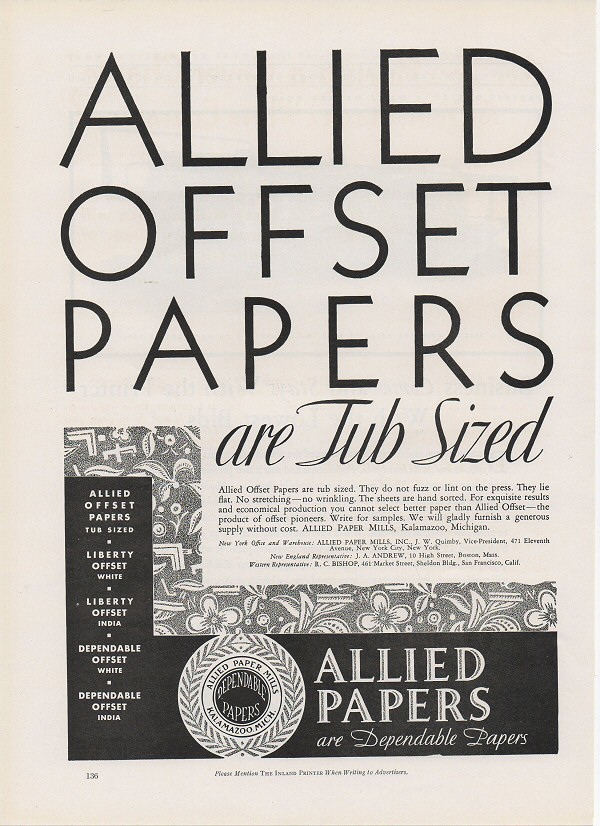 1960s Label from Diamond Bond green paper
This label from a ream of Diamond Bond paper, likely from the 1960's, was sent to me by Donna on Staten Island, New York (Thanks Donna). You can see the actual light green color of the diamond bond paper above the dark green part of the label.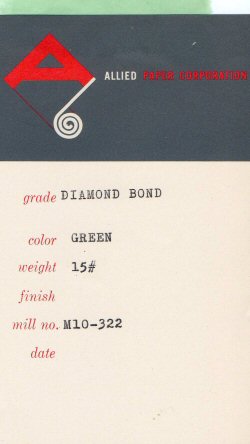 1960s/70s Posters for sale on eBay
This auction in July 2009 was for an original 1960s/70s poster in mint condition. Bright colored design of girl in a pink outfit on glossy paper. Marked ACT 1 SCM Allied Paper Incorporated Chicago 60657 along bottom edge. Measures 32" by 24".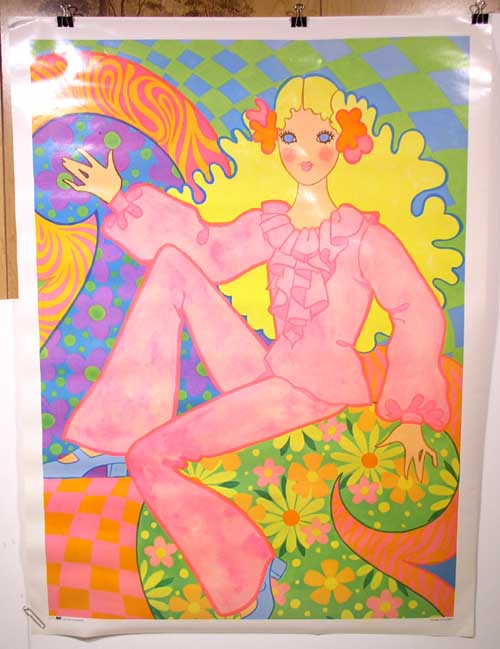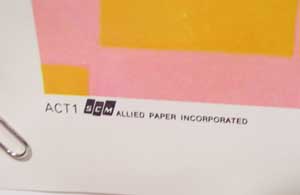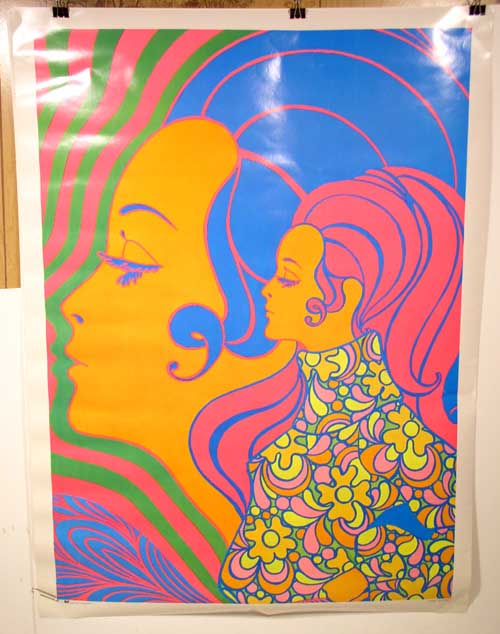 Zodiac Pasties
May 2009 EBay description: This is genuine vintage!! Still in the original packaged and never opened!! Color your Cosmos with your own stellar stickies. Just Peel them off and put them wherever the stars tell you! You can put them anywhere. They are washable and waterproof-so put your sign on your umbrella, bathing suit, car, forehead, even somebody else's back! Put them on your footlocker, handlocker, Davy Jones' locker LOL!! RE-USABLE!! These zodiac pasties won't come off unless you want them to-Then they'll stick AGAIN!! Just think. You can put your sign on the window of your bus, and take it off when you reach your stop. Or, if you break up with your partner, you can peel your Pastie off their car and use them again with the next one!! Made by SCM Allied Paper Incorporated, Chicago, Illinois. They just don't make them like this anymore, man.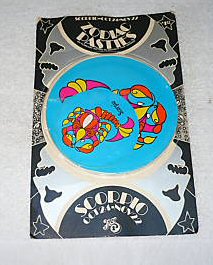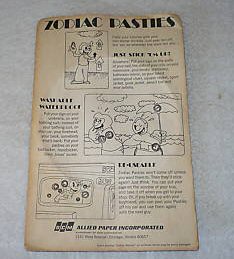 1969 Mod Hippy Fashion greeting cards Groovy Art
February 2010 Ebay description: Both are unused, come with envelopes and are published by SCM Allied Paper Co, Chicago 1969. Awesome graphics are 4" x 9" and frameable if you wish.