Switching Allied Paper in 1994
Fourteen years after I worked at Allied paper, I took some photos of the Conrail switch job at the Bryant Mill. It was called either Portage Paper or Performance Paper at that time.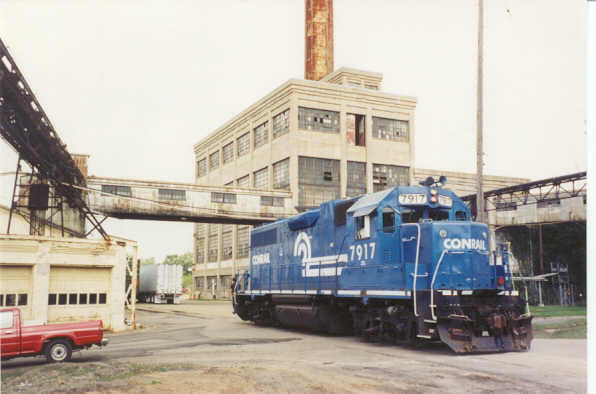 Heading to Mill D to pick up a box car.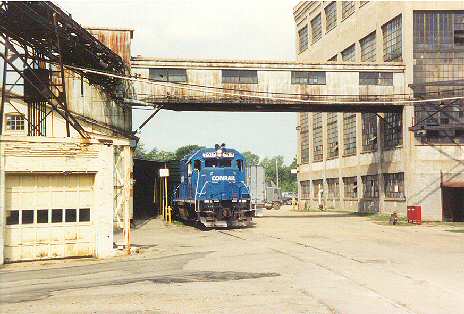 Between Mill D and the Powerhouse.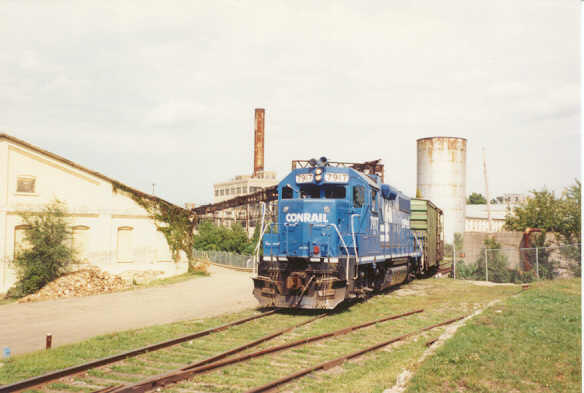 Pulling box cars out of Mill D. Note the spur to Mill C is out.
It was reinstated later for Portage Paper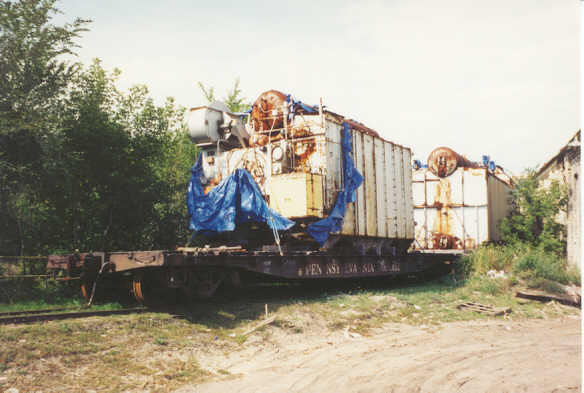 A couple of pieces of large equipment sat on these ex-Pennsy flat cars at the site for months.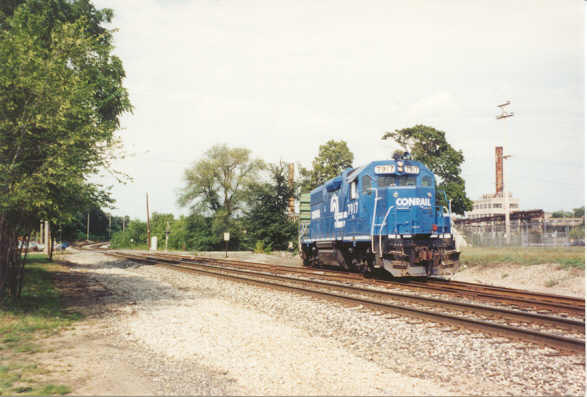 Returning to the main, or rather the siding. The power plant is in the right background.

Last Edited by JMW 06/27/08