Allied Paper in 1980
1980 was not the "glory days" of Allied Paper but Bryant Mill was still a busy place. The photos below were all taken there so Jeremy Winkworth could show his parents in England where he was working.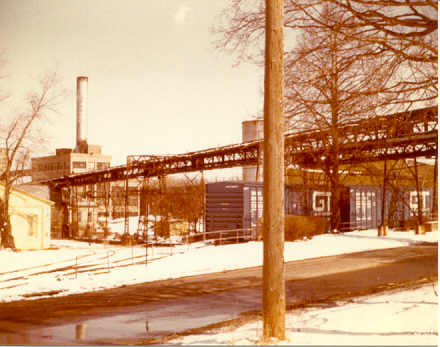 Looking from Alcott St. to the North, the power plant is in the left rear.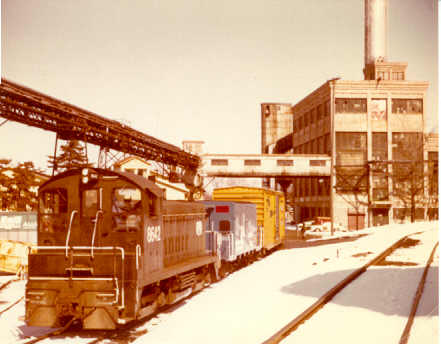 Conrail switching the mill, pushed boxcars along to Mill D, power plant on the right.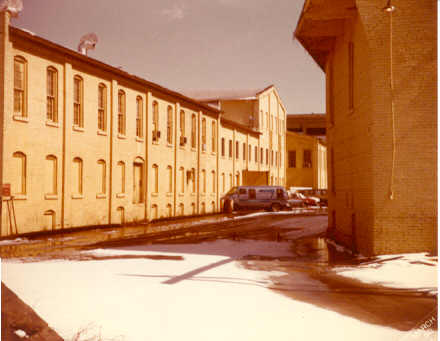 This building houses the research labs. We were trying to come out with better, cheaper coatings.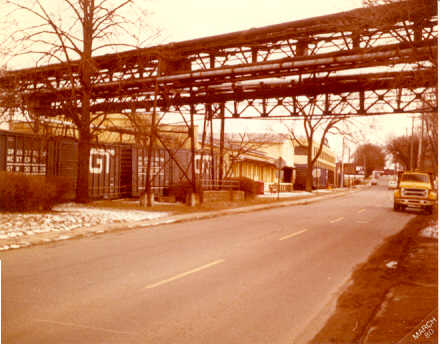 Looking eastwards along Alcott St with Mill C on the left.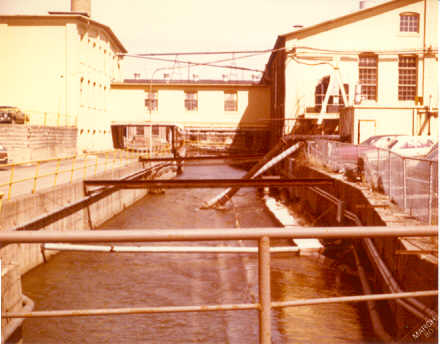 Portage Creek flowing through the middle of Mill D
Note - the above photo was featured in the May 2010
Bloomberg Markets magazine article "Tainted Waters"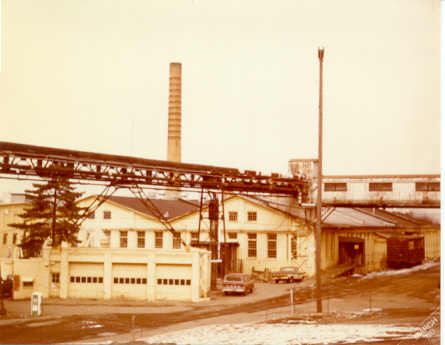 Mill D from the research building. Note the oddity
of a pine tree growing in the middle of a paper mill......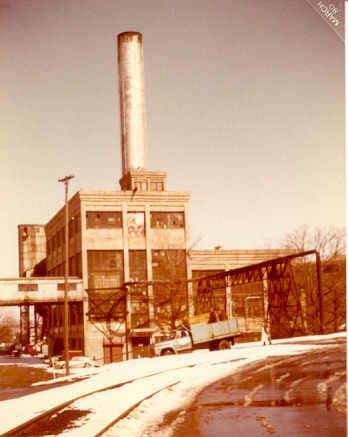 The power plant with an SCM (Owners of Allied
Paper) truck heading for Mill D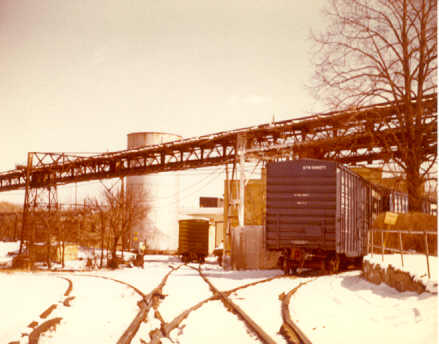 The railroad entry point, left for Mill E, straight ahead
for Mill D and Mill C (North dock), right for Mill C (South).
Mills A and B were just south of Alcott St. to the east of the
railroad. They were demolished prior to 1980.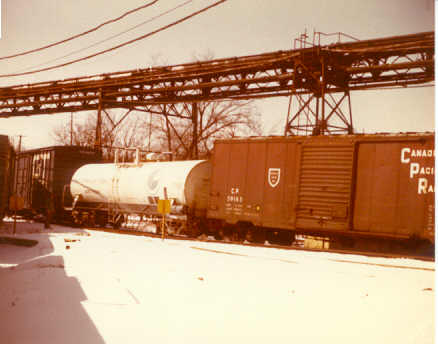 Switching in progress - incoming paper pulp from
Canada and clay slurry heading for Mill D.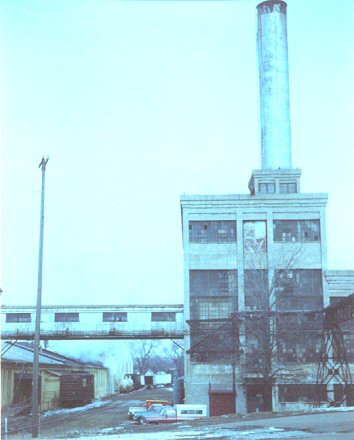 I went back to the negatives and found more photos
of Allied paper in 1980. The color is a little off but
they are worth adding to the page. For a larger view
of this photo of the power house, click here.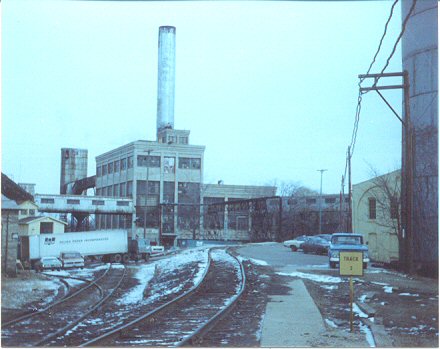 For a larger view of this photo of the tracks and the
power house, click here.
This view must have been taken after the big water tank
came down. It would have been just to the left of the tree|
behind the gantry that crosses Alcott Street. For a larger
view of this photo, click here.
Conrail switcher and caboose at Allied Paper.

Note - Prior to the Allied Paper purchase of the Bryant Paper Company in 1956, Mills A and B were known as the Superior Division, Mill C was the Bryant Division, Mill D was the Milham Division and Mill E was the Imperial Division.